A Conversation with Nobel Laureate Muhammad Yunus
FALL 2023
Mon
Tue
Wed
Thu
Fri
8:00-9:20
8:00-9:20
EC102
H212
8:00-9:20
8:00-9:20
EC102
H212
8:00-9:20
9:30-10:50

9:30-10:50
OFFICE

9:30-10:50
9:30-10:50
OFFICE

9:30-10:50
11:00-12:15

11:00-12:20
BA260A
H111

11:00-1:00
11:00-12:20
BA260B
H111
11:00-1:00
1:00-2:00

1:00-1:50
OFFICE

1:00-2:00
OFFICE
1:00-1:50
OFFICE

1:00-2:00
2:00-3:00

2:00-3:20
FYS100
Nicarry 232
2:00-3:00
OFFICE
2:00-3:20
FYS100
Nicarry 232
2:00-3:00
3:30-5:00
3:30-5:00
3:00-5:00
3:30-5:00
3:30-5:00
EC307 D/S International Economics
EC309 D/S Mathematical Economics
---
Contact info
Office: Hoover Center 206
Tel: 717-361-1543
Fax: 717-361-1487
Email: pauls@etown.edu
---
About me
I joined Elizabethtown College in fall 2002. Before joining Elizabethtown, I taught economics at a liberal-arts college in the Midwest for 10 years. I have taught courses in microeconomics, macroeconomics, mathematical economics, international economics, economic development, and managerial economics. As part of the International Organizations Seminar course, I lead a study tour to Geneva. In the past I have led study tours to Brussels, Dhaka, and the United Nations, New York.

I served as the chair of the Department of Business from 2008-2012, and as associate chair from 2003-2008. I have served on the College's Academic Council, Personnel Council, and Resources & Strategic Planning Council.

My research interests include globalization, trade policy and innovation. I write on economic issues for the regional newspaper (Patriot-News), academic issues for the college newspaper (Etownian), and whatever interests me in my blog (The Moving Hand Writes). I probably drink too much coffee for my own good.

I have a Ph.D. in economics from the State University of New York, Buffalo, and Bachelor's of Technology in Civil Engineering from the Indian Institute of Technology, Madras.
---
Mailing address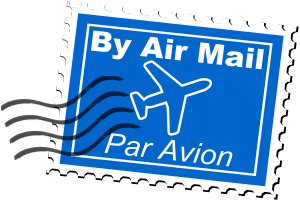 1 Alpha Dr
Elizabethtown College
Elizabethtown, PA 17022